We've already blogged about changes to vehicle tax from April 1 and how we've engaged with motor manufacturers and retailers. We've done this through different activities, ranging from workshops to presentations to round table meetings.
For me, the best way to make sure we've taken the right approach and that our messages are hitting the mark is to get out and talk (and listen) to people face to face.
So, last month we met NI motor retailers at our sister agency, the Driver and Vehicle Agency, in Coleraine and at Wilsons Auctions in Belfast. A massive thanks to both organisations for hosting us.
Communicating changes to vehicle tax
We talked through the changes with motor retailers who'll be directly affected and took the opportunity to answer their questions about the new rules.
More importantly, we tested the language we used in our messages. It was not until we were face to face with retailers that we could truly appreciate their reaction to our messages and how they had been understood. This will help us to tailor our future communications to make sure they're right for our different customers' needs.
Two fantastic sessions
We really appreciated the positive reaction. It allowed us to find out what retailers understood already and also what they need to know more about.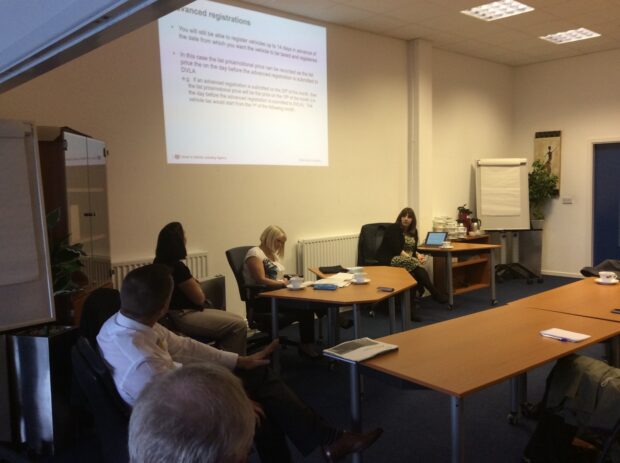 It was also great to see such an excellent turnout - many thanks to all those who took the time to attend and listen to us.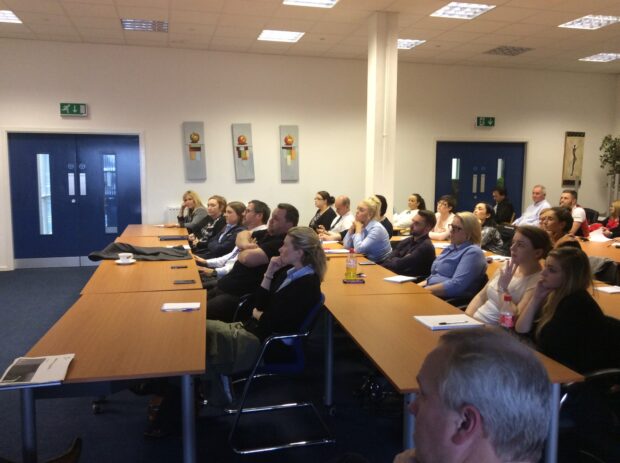 Further sessions are planned   
We'll arrange more sessions like this across the motor industry as we get nearer to 1 April. We've made important contacts with NI motor retailers and, as requested, we'll return there before that date.
These meetings have helped me to develop more understanding of the industry in general. On a more personal note though, I realise that it's good to talk but invaluable to listen.
Look out for more updates on this blog.
In the meantime if you'd like to attend one of our sessions or be more involved email us at ved.reform@dvla.gsi.gov.uk
Follow DVLA on Twitter