DVLA's communication team recently caught up with Carole Evans, OBE. Carole is head of DVLA's award winning Contact Centre with a responsibility for over 1,100 staff.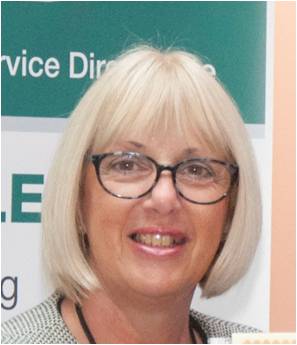 Carole has worked in our Contact Centre for 23 years overseeing the change of our original DVLA Enquiry Unit to the Contact Centre it is today. We've received numerous awards, they include: Accreditation to Customer Contact Association Global Standard© V5, winning the European CCF 'Best Improvement Strategy' Award in 2007 and CCA 'Overall Centre of the Year' Award in 2012. Carole also chairs the cross government contact centre network, sharing best practice across the public sector.
Carole was awarded an OBE in 2011 for services to DVLA's Contact Centre.
Thanks for agreeing to feature on the Inside DVLA blog Carole. Can you tell me about the services you provide at the Contact Centre?
We answer general vehicle, driver and driver's medical telephone, email and twitter enquiries.
We also provide telephone support to customers needing assistance transacting with our digital services online. This service is vital as it gives our customers the necessary support and encouragement they need to use our online services.
How many calls and email enquiries do you receive?
Our telephone advisors answer over 11 million calls and around 800,000 emails per year. Responses to enquiries on twitter currently equates to about 200 tweets per week.
How is the Contact Centre structured to deliver your services?
Our 'operational' area is organised into vehicles and drivers enquiries. We've:
85 teams with advisors providing a telephony service, with the skills and knowledge needed to answer the varied questions asked in large volumes
got multi-channel teams answering vehicle and driver enquiries by email and twitter
also a network of back office teams providing a range of business, management and development functions.
The back office teams provide support to our telephony operational colleagues on issues such as recruitment, training, quality of service analysis, business changes, IT, communication, accommodation and projects, such as, the recent abolition of the counterpart.
Who are your main stakeholders? How do you keep in touch with them to make sure they are up to speed with everything? 
All of our services are delivered in-house.
Our main stakeholders Virgin Media and Avaya help ensure the smooth running of our telephony systems.
Our focus is on our customers - as it should be. We're continually adapting and improving our service based on our customers feedback and expectations. We run a customer satisfaction survey and work with our Customer Insight team to gain feedback on how customers use our services e.g. email and the potential introduction of webchat services.
What are the business benefits of working with stakeholders?
By working with stakeholders and customers we've confidence that we're aligning our services to our customers' needs and, in line with our mission,  putting customers at the heart of everything we do.
What are the biggest challenges of the role
Anyone who works in a contact centre environment knows that it brings its unique set of challenges. You're constantly working to meet customer demand and expectations while, at the same time, taking action to highlight the value of the work undertaken by all your colleagues and build an engaged workforce.
It's the need to balance business objectives and staff engagement, usually during periods of considerable change, which can be one of the biggest challenges of the role.
What's on the horizon for DVLA's Contact Centre?
This is a very busy and exciting time! We're modernising our services with the aim of becoming an integrated multichannel contact centre with telephony, email, webchat, social media and speech analytics.  We'll be exploring the use of speech recognition, to replace our existing Interactive Voice Recognition system. In addition, we're supporting the increase in online services available to our customers through the multichannel service provision we're developing.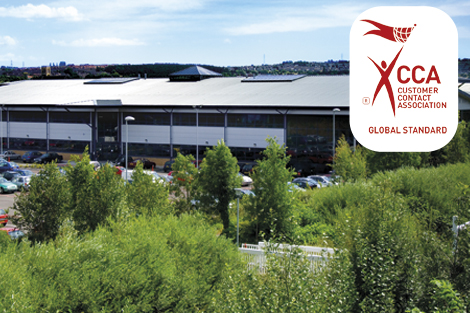 Can you tell me a little more about the webchat pilot - what made you decide to pilot its use - have you carried out any research?
We've researched industry best practice and conducted an assessment through our Customer Insight team.
There is a twofold aspect to the introduction of webchat.  Firstly, it gives customers more choice, giving them multi-channel options and online support as they interact with the DVLA.  Secondly, it helps provide a more efficient service as we can answer more customer enquiries.
What about the introduction of speech analytics – how will this help our Contact Centre? 
This brings much greater efficiency in that it replaces a rather labour intensive manual process to analyse trends in the calls we receive.
It provides the functionality to automatically identify and understand trends behind call volumes, almost in real time, so we can actively respond to customer demand in a more targeted and effective manner.
Our Business Services team is starting to make the best use of DVLA's experienced and cost-efficient workforce. Has DVLA's Contact Centre provided its services to other government departments and the private sector?  
Around 2 years ago we successfully took over responsibility for calls directed to the Department for Transport enquiry line. As one of the largest employers in the Swansea and South Wales area DVLA is keen to work with public and private sector organisations. I'd ask anyone who'd like to know more to contact our Business Services team.
Is there a particular message you would like to give to put across to customers and stakeholders?
I'm very proud of the staff in our Contact Centre, for what they have achieved and the service they provide. We welcome feedback from our customers so we can further improve the service we provide.
There are now more online services  available as well as a wealth of information on GOV.UK and I would encourage everyone to also check these out  any time they have to interact with DVLA.
Check out our Contact Centre recruitment video and enjoy an insight into the role of our telephone advisors.