DVLA Service managers have to be experienced leaders, accountable for the quality and usage of their services and actively network with other service managers inside and outside the agency. Our service managers also have to be credible, passionate about agile working and have the knowledge to make some really important decisions.
This is the last in a series of interviews with DVLA's Service managers. John Hewson, DVLA's Common Services managers tells us about his role...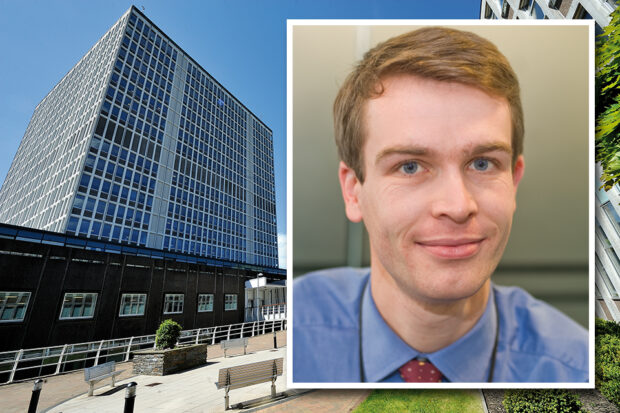 Can you tell us about your responsibilities John?
It's my responsibility to ensure the universal key building blocks for all our services are in place to meet our customer and staff needs. This makes it easier, quicker and cheaper for my fellow service managers to introduce new and improved services. These key elements aren't always at the forefront of people's minds but they are critical to the overall success.
Payment services (which allows DVLA to accept payments by different methods eg credit card, direct debit, cheque) is a great example of something used across most of our services and we couldn't do without. What I don't want is each service having a different payment process.
My team is currently working to implement the GOV.UK Verify service into our recently launched View Driver Licence service. This is a good example of a common service across the whole of government and we'll continue to work with Government Digital Services to see how many other common services can be delivered effectively across departments for everyone's benefit.
How has the service manager structure at DVLA changed the way you and DVLA work?
We've made some great steps forward in setting up the service management structure. It has clarified responsibilities - between what service managers want to change and what we want to achieve. Any change is then assigned to the project teams.
Service managers have clear objectives and a responsibility for improving services in several areas. This includes increasing digital take up, improving customer satisfaction, and reducing costs. It has allowed us to create the teams and to restructure – this allows us to focus and drive these changes forward.
How is your team structured?
I have a small core team of service designers responsible for a specific area and topic. When anything needs changing they're responsible for drawing in the right team of people from across the agency to make it happen.
How will you ensure stakeholders and commercial customers are kept up to speed with everything? 
One of the strengths of the new service management structure is the appointment of a corporate service manager in Hugh Evans.  Dudley Ashford, Rohan Gye and I will work closely with Hugh and DVLA's communications team to ensure we both understand our customers' needs and keep them fully informed. For major changes we'll assign a specific communications expert to ensure we've robust and effective updates and information available for anyone who would benefit from it.
What are the biggest challenges of your role?
 Trying to prioritise what my colleagues and I would like to deliver. There's a lot we'd like to achieve and our customers want to see so many of our services getting better. With only a limited amount of money and resource we've got to make priorities.
What are your priorities in short/medium term?
I've 2 main priorities for common services. To ensure I've provided the right building blocks to help my fellow service managers deliver their planned changes –  with the least amount of change resource. I also want to ensure staff in the agency have the right tools and equipment to provide the best service we can to our customers.
What have you got on the horizon?
 We've got several significant changes to payment process over the next 9 months including moving our online payment to a new provider and providing new online services a simple to use payment process. Our internal point of sale till system is being replaced with a much simpler PC based system and is being developed in house.
As I mentioned earlier we'll also be implementing GOV.UK verify into the View Driver Licence service.
What's your long term goal?
I want to get the agency to a position where everyone who is able to transact digitally can do so really easily without having to contact DVLA. Wouldn't it be great for things to just work right the first time! I want our customers to go though their whole motoring life without having to ring DVLA or post anything to us. For those that don't want to transact with us digitally I want to provide one simple alternative channel that meets their needs.