DVLA Personalised Registrations' 25th anniversary celebrations conclude this year with an auction at The Vale Resort near Cardiff. One lucky registered bidder, who's signed up for this month's live auction, will drive away in a brand new Mini One car.
As we head towards this, our 150th auction, we've sold over 4 million registrations and generated a staggering £2.1 billion through our scheme.
Looking back over 25 years
From the first auction held back in 1989 at Christies, South Kensington in London where just 74 lots were offered, compared to our upcoming sale which includes 1600 registrations, much has changed but the enduring appeal and popularity of personalised registrations is as strong as ever.
DVLA's first live auction at Christies included 1 A which sold for £160,000, JUL 1E selling at £34,000 and MUS 1C at £65,000. The auction included sought after, high-value registrations and attracted a great deal of interest but it soon became apparent that there was a demand for mid-value registrations.
To meet demand, auctions of lower value registrations were introduced with the first held in 1990 at the Harrogate Conference Centre which attracted thousands of customers. Catering for all budgets, the seeds were sown for what would become a multi-million pound business.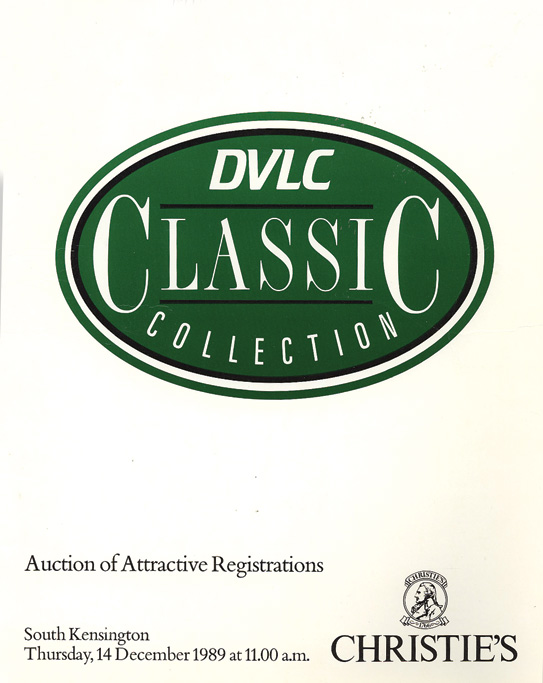 Over the years auctions have been held at venues which have been chosen to attract visitors. Sales have been held at the world famous Crufts Dog Show, Granada Studios in Manchester, Ascot Racecourse and at the London Mayor's office at City Hall.
Accelerated by the necessity to provide the latest technology, which allows customers to bid in real time from anywhere in the world, the venue styles typically used now include modern hotels who can easily provide the very best in internet facilities and technical support to ensure that no bid is missed.
Celebrity endorsements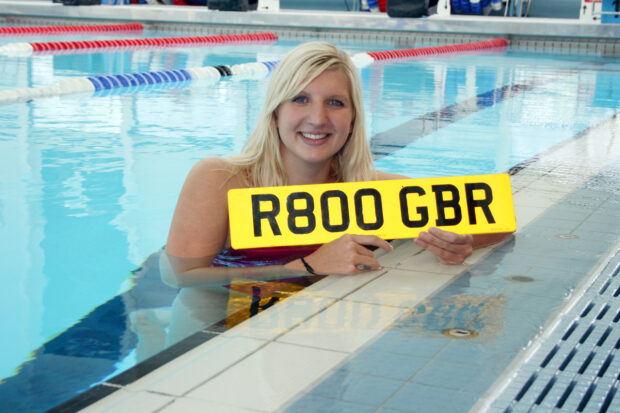 Along the way some notable celebrities have put their name to a little publicity for DVLA Personalised Registrations, from gold medallists Lord Coe and Rebecca Adlington to some of the Manchester United first team, they and many more have helped raise the profile of DVLA's auctions over the years.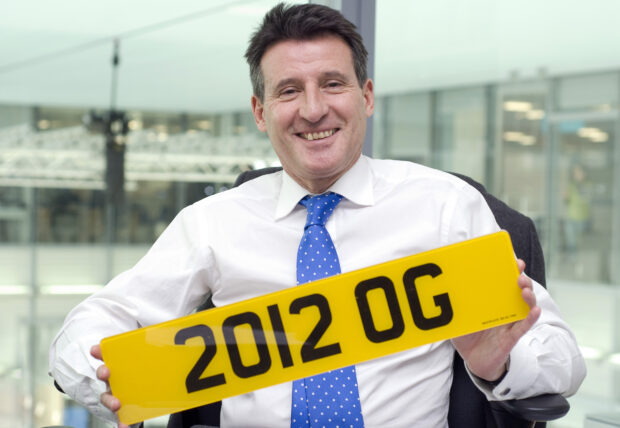 Auction registrations sell from £250 with the most expensive, 1 D, being sold in March 2009 for £352,111.
Our next auction
Our next auction includes 1000 A, 800 O, 25 O, MC14 REN, RH14 NON and W44 LES which poses the question will the highest price achieved ever be surpassed ....
Further information is available on DVLA's auction site.
Follow DVLA on Twitter, follow us on Facebook and connect with us on LinkedIn. You can also subscribe to the DVLA digital services blog.