Edwina Hart, A.M. officially opened TechHub Swansea's brand new office space today (Wednesday 16 March) in the creative cluster - part of Coastal Housing Group's £25m second phase urban village regeneration scheme on Swansea's High Street. This is the first dedicated space in Wales to be built purely for use by creative and tech industries.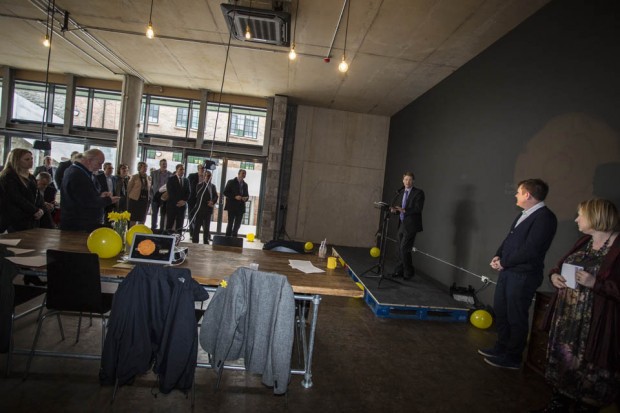 DVLA has sponsored a new event space known as 'The Furnace' – a multi-purpose area geared for events, talks, meet-ups and demos and aptly named for our regions famous past in copper smelting.  My role at DVLA is to drive forward innovation and engagement with the digital community in South Wales – the partnership in TechHub plays a huge part in this.
We partnered up with TechHub Swansea in November 2014 to help support, foster and grow a vibrant, local digital community. We're committed to this strategy knowing that the digital economy is crucial to growth in this region. As a digital organisation, and major employer in this region, we're keen to play a significant role in growing local digital skills.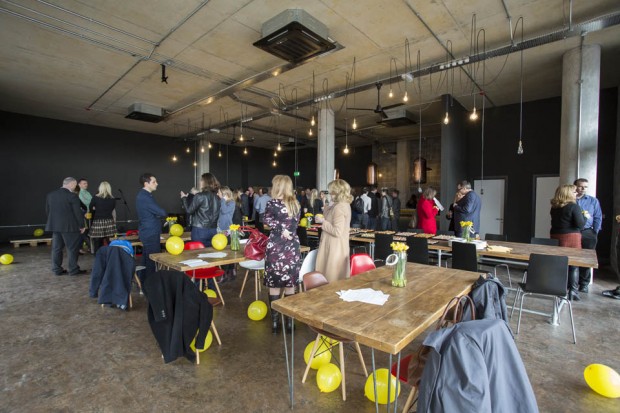 So, how did we get here...
Over the last year (and a few months), we've run a series of regular events - from talks and hackathons with large global organisations like Amazon, Salesforce and Google to distinguished academics like Mark Thompson and Alan Brown. These successful events have helped TechHub to cement their position (and outgrow their premises!) as a hotbed of digital talent and helped us to grow as digital leaders.
By being involved at the start we're contributing to the growth of the digital community in Swansea and South Wales. Here are some of the projects we're involved in:
we're part of the Digital Innovators Network, setup by Welsh Government, in conjunction with Nesta and Cardiff University's 'Y Lab', looking at ways in which digital technology can help innovate public services in Wales
we're project partners with Swansea University in two exciting new developments - a Digital Economy Centre (CHERISH-DE) and a research project looking at areas of trust, identity, privacy and security in the digital economy
Swansea not only has some of the best beaches in the UK but is also a digital leader in South Wales making the city one of the most exciting places to work.  And we're proud to be a part of this.
We're re-energising our partnership with TechHub 
We want to bring some of TechHub's start-up mentality back to the DVLA.  By working closer together, we'll create more opportunities to do this.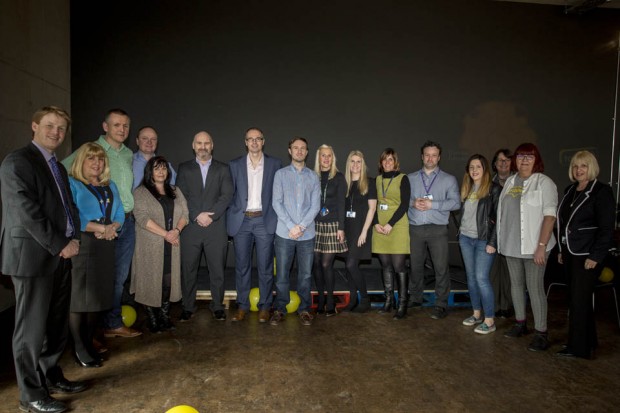 Our new event space will be where great ideas are forged; a true example of how we at DVLA are supporting our local digital community.