In my role as head of DVLA Systems Development it's not only my job to ensure my staff have the right skills to do their job but also to support an eco system of tech talent in the local area that we can draw from in future which we do through DVLA's Software Development Community (DSDC).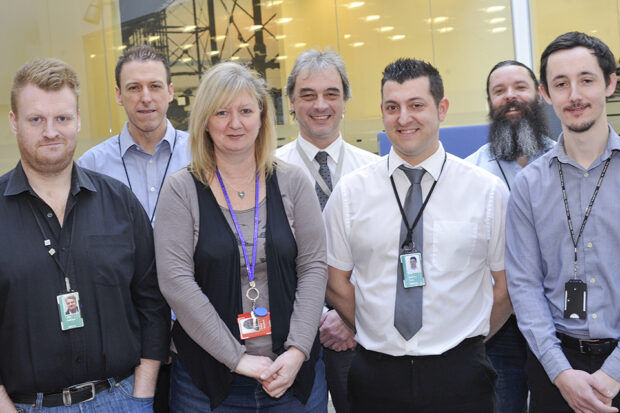 As a large local employer we can play an important role in supporting and developing local talent who will hopefully choose a career in DVLA or another government department.
This work has already started with our sponsorship of tech start-up incubator techhub and the links we have formed with local Universities. The next natural step is to spread our net to the grass roots by supporting primary age children.
We've now teamed up with Code Club,  Science, Technology, Engineering and Mathematics (STEM) ambassadors at Stemnet and local primary schools to teach the next generation how to code in South Wales.
Code Club is a nationwide network of volunteer-led after school coding clubs for children aged 9-11. Through it we're helping promote coding and technology primarily in the Swansea area, but also throughout South West Wales.
The clubs are run by Code Club volunteers some of which are DVLA staff who are all registered STEM ambassadors. They are working with young people to promote enthusiasm and learning in these topic areas.
The Code Clubs take place at a number of local schools once a week, for 1 hour after school, during term times. During the clubs, the children complete specially written Code Club projects to learn how to program.
We've made an ongoing commitment to the schools and community, which also supports the agency's Corporate Social Responsibility policy. So far we've helped Code Club to set up new clubs in Morriston, Gwyrosydd, Dunvant, Llangiwg, Saron, Gorseinon and Gors Community School.  We've had a fantastic response from these schools. All are eager to get involved and associate themselves with both Code Club and DVLA.
Our support of Code Club offers a lot of benefits to us, as well as the schools and children. It's important that government is actively supporting the development of IT skills in Swansea and South Wales from grassroots early education upwards.  We're creating employment opportunities for those with digital skills and this work will help to ensure that DVLA has the skills and talent to manage and deliver our services now and in the future. This work also promotes DVLA as an employer of choice for those with digital skills.
The majority of the clubs have already started and the children taking part have been really enthusiastic.
At the beginning of March one of my team, Meirion Steele, headed off to Saron Primary School to run their first Code Club Meeting. He commented, "Initially I was apprehensive having no teaching experience, but the Head Mistress assured me that it would be fine. She was right! I was warmly greeted by 9 children eager to start learning the Scratch programming language.
Despite some issues with the school equipment the children picked up the concepts really quickly and we had multicoloured rocket ships flying to the earth in no time.  At the end of the hour all of the children had successfully completed the exercise and from the looks on their faces it was clear that they'd thoroughly enjoyed the session. Being able to introduce a subject I'm passionate about to young children was a hugely rewarding experience and I'm looking forward to seeing how well they develop over the few months."
We are looking to get more schools, volunteers, businesses and organisations involved in Code Club, so on 12 May we are holding a free event at the Richard Ley Development Centre called Code Club @ DVLA. Tickets are available online.
Together with children and teachers from schools which are already involved, we'll showcase how Code Club works how much we've all benefitted from getting involved. I'll let you know more nearer the time.